WHAT IS THE DIFFERENCE BETWEEN A PEDIATRIC DENTIST AND A GENERAL DENTIST?
A "kid's dentist" is a pediatric dentist. A pediatric dentist has two to three years of specialty training after earning a dental degree from a four-year dental school. Dr. Christine completed 2-years residency at UIC and 1-year fellowship at Children's Memorial Hospital. Pediatric dentists care for infants and children through adolescence, including those with special health needs.
---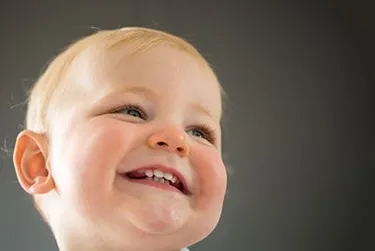 WHEN SHOULD I TAKE MY CHILD TO THE DENTIST FOR THE FIRST DENTAL CHECK-UP?
We recommend your child should see a pediatric dentist within the first 6 months of the 1st tooth eruption, no later than his/her first birthday.
---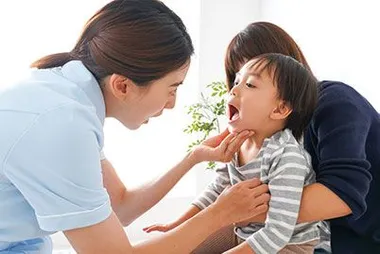 WHAT TO EXPECT AT YOUR FIRST VISIT?
For young children, Dr. Christine will do a "lap to lap" exam or "sandwich" exam, where parents hold their child on their lap. We will examine the mouth, check for decay and teach parents/children how to properly care for their teeth. We will also clean, polish and apply fluoride treatment when this treatment is indicated. We will take some x-rays if appropriate.
---
The baby teeth or primary teeth are crucial. They play important roles in chewing food, learning to speak and creating a beautiful smile. Primary teeth are vital to development of the jaws and for guiding the permanent teeth into the correction position. Your child's general health can be affected if decayed teeth or broken teeth are not treated. The most common chronic childhood disease in America is tooth decay. Early treatment and preventive treatment, along with good oral hygiene and eating a well-balanced diet leads to a healthy mouth will lead to a healthy mouth.
---
HOW SHOULD I CLEAN MY BABY'S TEETH?
Parents should clean infant's mouth and gums regularly with a soft infant toothbrush or cloth and water. Make sure the bristles are soft and the head is small. Toddler's baby teeth should be brushed at least twice a day with an appropriate sized toothbrush and a pea-sized fluoridated toothpaste. Use a "smear" of toothpaste to brush if child is less than 2 years old and make sure your child spits out the toothpaste and does not swallow excess toothpaste.