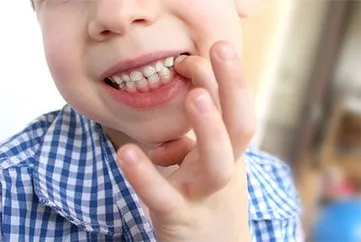 WHAT IF MY CHILD HAS A TOOTHACHE?
To comfort your child, rinse the mouth with warm salt water. If the pain is caused by food trapped between the teeth, floss to displace the food and rinse with water. Over-the counter pain medication should be given according to the proper dose. Do not use aspirin on the aching tooth or the gum, this will cause a burn. Call Dr. Christine at (847) 662-7755 and try to schedule an appointment soon.
---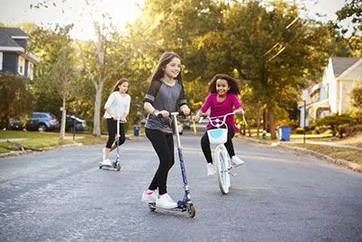 WHAT IF MY CHILD'S TOOTH IS KNOCKED OUT?
If it is a permanent tooth, rinse it gently in cool water. Do not scrub! Do not clean it with soap!
Put the tooth back into the socket immediately and hold it there with a clean wash cloth or gauze. If it is not possible to put the tooth back, then place the tooth in a cup of cold milk or water. See a dentist A.S.A.P. (30 minutes or less will ensure a better chance of saving the tooth).

If it is a baby tooth, do not put it back into the socket! It can cause damage to the developing permanent tooth. Go see a dentist soon.
---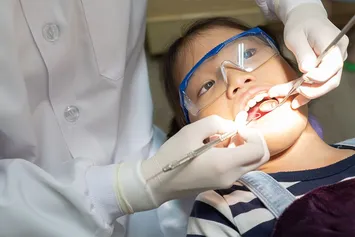 WHAT IF A TOOTH IS FRACTURED OR CHIPPED?
Clean the injured area with water and apply cold compresses to reduce swelling. If you can find the broken piece of tooth, place it in milk or water and bring it to a dentist. Call the dentist immediately.
---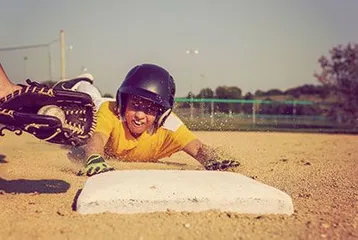 WHAT IF THERE'S A SEVERE BLOW TO THE HEAD OR JAW FRACTURE?
You need immediate medical attention. Head injury can be life-threatening. You might be able to reach the medical team faster if you go to the hospital.
If you suspect a broken jaw, do not move the jaw. Try to secure jaw in place with a towel around the jaw and over the top of the head and go immediately to a hospital.
---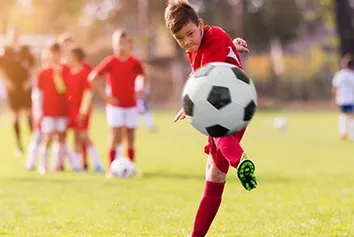 WHAT IF THERE'S A CUT ON THE TONGUE, LIP OR CHEEK?
Apply firm but gentle pressure with a clean cloth to control the bleeding. If the excessive bleeding doesn't stop with pressure or continues after 15 minutes, go to an emergency room. If there is swelling, apply cold compresses.